Adult Incontinence Products
Welcome to P&S Healthcare Ltd, a family owned manufacturing company that has been designing and producing quality garments and goods for thirty-five years. As to maintain the highest standards of production and to reduce our carbon footprint upon the environment, all of our products are manufactured and designed at our British manufacturing plant.
Our washable range is available for both children and adults and tailors for all sizes. We aim to offer a bespoke service that is both flexible and adaptable to your requirements, if you require any modification to any of our products please that you see on our website then please feel free to Contact our customer service team and we will do all we can to accommodate to your needs.
P&S Healthcare - specialists in childrens and adults incontinence products.
P&S SPECIAL OFFER!!!!
IF YOU PURCHASE 6 BRIEFS BY CALLING US ON 0115 9681188 AND PLACE THE ORDER OVER THE TELEPHONE AND QUOTE 'PANT18' YOU CAN RECEIVE A 7TH PAIR TOTALLY FREE GIVING YOU A PAIR FOR EVERYDAY OF THE WEEK FOR JUST THE PRICE OF 6
THIS SPECIAL OFFER IS ONLY AVAILABLE BY CALLING US AND SPEAKING TO ONE OF OUR DEDICATED AND FRIENDLY SALES TEAM WHO ARE NOT THERE TO JUST TAKE THE ORDERS BUT TO HELP GUIDE AND ASSIST WHERE POSSIBLE
PLEASE REFER TO OUR TERMS AND CONDITIONS IN RELATION TO ITEMS NOT VALID FOR THIS OFFER
DO NOT MISS OUT ON THIS FANTASTIC OFFER, CALL TODAY ON 0115 9681188
NEW RANGE - PLEASE SEE THE NEW LADIES AND MENS INCO-ELITE RANGE
ALSO ADDED MANY MORE DIFFERENT SIZES OF BEDPAD PROTECTION FROM ECONOMY TO THE BOUND EDGED RANGE - PLEASE CLICK AND VISIT THE BEDDING SECTION OF OUR WEBSITE
NEW COLOUR RANGE AVAILABLE IN THE MEN'S Y FRONT BRIEF (2004) - NAVY NOW ALSO AVAILABLE ALONG WITH THE WHITE AND BLACK OPTIONS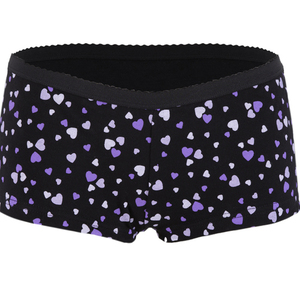 PS Healthcare supply an array of adult incontinence products and incontinence products for women including drop-down briefs, unisex briefs and high leg briefs . All of our incontinence products for women are waterproof and machine washable.
We have introduced and New Range Called our Inco-Elite Range
If you have any questions regarding our mens incontinence products or other adult incontinence products then please do not hesitate to contact us and we will do all that we can to help you.